---
By Joanna Klonsky
San Francisco, CA—Zoe Wilmott was just four years old when her mom went to prison. De'Mel Bullock was five the first time his father went to jail. Riri Wilson was 14. Though research on the topic is sparse, these youth, now in their teens, know all too well the difficulties children face when one or both parents are incarcerated.
"One day I got this phone call from my aunti," De'Mel recalls. "'Go to the house and get your little brother so them people don't take him. They takin' your dad to jail.' I felt my world was coming to an end."
For the past two years, however, De'Mel, Zoe, Riri, and other San Francisco teens with incarcerated parents have been getting organized. Through Project WHAT! (We're Here And Talking), they have come together with a common set of demands and concerns, and have bonded with one another in the process.
"More Understanding"
With sponsorship from Community Works, a nonprofit aimed at assisting disenfranchised populations in the San Francisco Bay Area, a group of ten young people who have had parents in prison researched the social issues they often face. Based on that research, they designed and facilitated a training program for social workers and teachers on how best to help children with an incarcerated parent.
Riri, 19, says many of the social workers she has dealt with are "cruel and cold." Zoe, now a senior at Leadership High School in San Francisco, never had a social worker during the two-year period her mother was imprisoned. But she observes: "I know social workers care, but at the end of the day, they have so many cases to work on. They don't get training on how to deal with this stuff. Even our Project WHAT! training helps them to just be more understanding of the situation."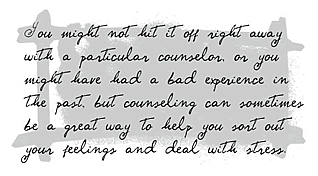 Research and Resources
To prepare the training program, Project WHAT!'s youth researchers surveyed 175 service providers. They also conducted focus groups with teachers and social workers, and then with another group of youth whose parents had been incarcerated.
The focus groups were intended to "see what types of questions service providers had about working with youth that have had this experience," says Anna Wong, program and policy director for Community Works' Children of Incarcerated Parents Project. "The idea was to do some primary research so that the youth weren't just basing the training on their own personal experiences."
In addition to training social workers, Project WHAT! published a 56-page resource guide for children of incarcerated parents, filled with practical information on living arrangements, visiting parents, counseling and medical services, legal issues, and more.
Among the questions addressed: "My parent just got locked up and I need food, clothes, a place to stay. What should I do?" "Can I see a counselor or therapist without my parents or legal guardian knowing about it?" "How do I locate my parent and get on the visitors list?"
The stories of Project WHAT! activists also appear, highlighting the challenges others may also face. Luis Esperanza, 15, writes about visiting his father in jail: "I just stare at him through the glass. There really isn't much to say. I said everything I wanted to say to him the first time he went to jail."
Powerful and mixed emotions are normal in such situations, Luis's account shows: "I told him I thought it was dumb of him to take the blame for something my brother did. He told me he did it for my brother, and for the family. I know my dad did what he did to protect us, but protecting us made it worse. No one talked to my brother. They all blamed him. Everyone in my family started drifting apart, not talking. It was like we weren't even a family anymore."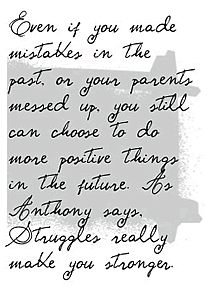 Understanding the System
As Zoe Wilmott points out, many of the youth in Project WHAT! also have a keen sense of the injustices in the justice system. "We incarcerate people of color at alarming rates," she says. "Knowing how it's an institutional form of racism against black and brown people is important."
Sixty percent of Project WHAT! participants are African-American, 20 percent are Mexican-American, 10 percent are Asian-American, and 10 percent are Caucasian, says Anna Wong, its director.
Of the ten youth leaders of Project WHAT!, two have been incarcerated themselves. Still, Wong says, such young people often say, "Don't assume that I'm going to do something bad just because my parent did."
Luis wants to "show the world that it's not always 'like father, like son.' That just because he messed up doesn't mean I will. . . . Just because I have a parent in jail doesn't mean I'm any different than the other kids who don't."
Opening Up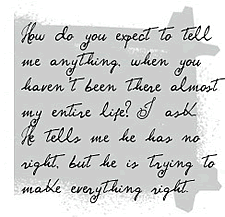 Project WHAT! aims to provide a supportive space in which youth can learn from their peers and share their experiences.
Riri had "never really talked to anyone about my mother's incarceration" before joining Project WHAT! last year. Less shy now, she tells what happened to her after her mother went to prison. Molested by her stepfather, she stayed with various family members until she was put in a group home. Not long afterward, she was incarcerated herself. "I went to juvenile hall for the first time a year after my mother left, and I've been in and out ever since," she says.
Still, juvenile hall had an upside, she says: "A lot of people I knew from the streets were inside. I knew I was eating three meals a day."
When she left juvenile detention in spring of 2007, Riri began an internship with Project WHAT! The group's shared experience has helped her gain perspective, she says. "It opened my eyes to know that I wasn't the only one out there—that I wasn't by myself."
Click here to download Project WHAT!'s 56-page Resource Guide for Teens with a Parent in Prison or Jail.
Click here for radio interviews with Project WHAT! teens.
Click here for the Beat Within magazine, a publication of writing from juvenile detention. It published all the personal stories of the Project WHAT! teen leaders.