"Education is not the filling of a pail, but the lighting of a fire." — William Butler Yeats
INSIDE OUT
How A School Turns Itself Around
GOOD, bad, or average—everyone knows a school's reputation. It builds up over time and then sticks like glue to the students and teachers who go there. We all judge people by their school.
But that verdict can be unfair. Look at a school with a good reputation and you see a tradition of winning. Its students come from neighborhoods and families with more money. Its facilities are well maintained. It offers plenty of Advanced Placement courses. Almost nobody ever drops out, and almost everybody goes on to college.
At schools with bad reputations, it's the opposite. Everywhere you look, you see the signs of poverty. Grates cover the windows, the textbooks are old, and you don't find many trophy cases. More kids drop out than go to college.
A "good school" keeps on getting better. The more people know about it, the more they support it. A "bad school" keeps on getting worse. People don't want to go near its problems, and so they multiply.
We should know. We attend the largest comprehensive high school in Providence, located in the shadow of the city's only exam school. Central used to be the high school most people wanted to avoid. We didn't get many visitors looking for inspiration.
But today Central has a waiting list, and if you came and took a look, you'd be surprised. Central's test scores are going up. Our journalism class is publishing the school's first newsletter in a decade. Our football team won the Division and Super Bowl titles. Central is the only Providence high school with an after-school chorus, a dance program, and after-school theater arts activities. And there's a lot more.
As we said before, bad reputations die hard. We hope to set the record straight. Between now and June 2005, we'll publish three online editions of Inside Out. Each edition will include "straight talk" by Central students, teachers and parents; a photo gallery; interesting facts; and a close-up view of learning in action. We'll also put up student work that strikes us as special.
Our goal is simple: to give the community—inside and outside our school—a better appreciation of how Central is changing.
Central High School isn't perfect. There's a lot of room for improvement. But it's a school where students care, where excellent teachers challenge ambitious students every day, where big dreams grow, and where relationships matter. It's a story we want to share.
— The Students of Central High School and What Kids Can Do
With special thanks to Central HS principal Elaine Almagno and school redesign coach Bianca Gray; students in Melissa DuBose's sixth period social studies class and Ted Fuller's journalism class; Barbara Cervone and Marc Berger, What Kids Can Do, Inc.
Straight talk
"Sometimes the best teachers are the toughest, the ones that are pushing you more. They know what you have to offer and they won't settle for something that's not your best." — Dalida Alves, 11th grade
Click here to read what some Central students say about creating positive expectations, the teachers that inspire them, and how their school's negative image affects them personally.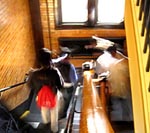 Photo gallery
From the beginning bell to the rush out the main entrance when the last period ends, Central's classrooms and hallways hum with activity.
Click here to see "A Day in the Life of Central High School," a collection of pictures and captions by Central students Janet James and Humberto Olivo and Marc Berger of What Kids Can Do.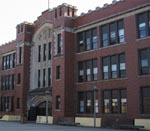 Did you know?
... That three members of Central's faculty are lawyers?
... That the head of Central's English Department was a Shakespearean actress?
... That male students outnumber females at Central 930 to 781?
Click here for more interesting facts and figures about Central High School teachers and students, including excerpts from student and faculty profiles written by Central journalism students.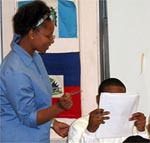 Learning in action
..."So you're in court, giving your opening statement. Make sure you're using language sympathetic to your client-or the other side will nail you!"
..."You're honor, I'm here today to revisit a tragedy that saddens us all."
Click here to step inside Melissa DuBose's classroom and see how her paralegal class keeps students on their toes.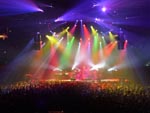 Shout out
"... What we need is passion
We need a leader, trying to make things different
What we need is passion
We need parents and teachers, involved like never before
What we need is passion
Youth that are aware, and actually care..."
Click here to read (and hear!) junior Shane Lee's song, "What We Need Is Passion."
Central High School | 70 Fricker St., Providence, RI 02903 | 401.456.9111
What Kids Can Do, Inc. | PO Box 603252, Providence, RI 02906 | 401.247.7665
Copyright © 2005