---

Photos courtesy suspensionstories.com
by Barbara Cervone
CHICAGO, IL—"He who opens a school door closes a prison," Victor Hugo wrote in his 19th-century masterpiece, Les Miserables. Yet in today's United States, students as young as six years old are being suspended, expelled, and even arrested at school for matters that once were handled by a phone call home.
And increasingly, activist youth and adults are questioning why the school doors are closing on these 21st-century "miserables" just when they most need to learn.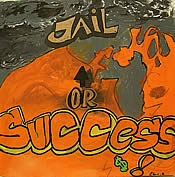 Photos courtesy suspensionstories.com
The "school-to-prison pipeline," a term coined by youth advocates almost a decade ago, is still going strong, due in large part to "zero tolerance" policies. According to the most recent data from the U.S. Department of Education's Office of Civil Rights (OCR), over 3 million students are suspended at least once each year and over 100,000 are expelled. In Chicago, out-of-school suspensions quadrupled to 93,212 between 2001 and 2007. In Pennsylvania, school-based arrests almost tripled between 1999 and 2006, to 12,918.

Now a remarkable website started by a group of young Chicago activists—all women between the ages of 12 and 22—is collecting the personal stories of such students in print, video, and audio and combining them with survey research, popular education, art, and more.
The site, called Suspension Stories, sprang from the work of the Rogers Park Young Women's Action Team (YWAT) in partnership with Project NIA, a Chicago community justice group. Its young founders explain:
[We] are concerned about youth in our community and how they are being "pushed out" of school because of zero tolerance policies. We believe there is a need for youth voice to "talk back" to the educational system and to show how these policies are actually harming children. We believe that harsh disciplinary policies, such as zero tolerance, contribute to the school to prison pipeline by criminalizing students and pushing them out of school. Restorative practices, on the other hand, offer an opportunity to repair & move forward after a problem arises, keeping more students engaged in their education.
Pairing gut sense with research
These Chicago youth researchers know from experience what national studies confirm: exclusionary discipline is harmful. It breeds disaffection and disengagement, they say, which in turn can exacerbate school failure (a finding corroborated by the American Academy of Pediatrics.).
In one of the videos posted on www.suspensionstories.com, a high school student named Savion J. describes getting his teacher's permission to go to the restroom, but then being stopped in the hall by the principal, who ordered him back to class. When Savion continued on to the restroom, the principal gave him three days' suspension.
"I was mad, real mad," Savion says, "because I didn't think three days out of school was necessary for going to the bathroom, especially when I already had permission." Such seemingly small grievances—the norm in many schools—take their toll.
When a suspension is longer, the time out of school can lead students to postpone returning, or to opt out entirely. In another "Suspension Stories" video, Adeola M. tells of being suspended for a week when she and another student got into a fight. She tried to keep up with her schoolwork from home, but when she faced a major test the day she returned, she recalls feeling acutely uncomfortable: "It felt like I hadn't been in school for a long time."
"Forcing a child out of school, I don't see how that's supposed to help their education," Adeola, a member of the YWAT leadership team, continues. "When someone fights and gets suspended, they have a lot of anger in them and they probably will do it again and get suspended again. " It can become a vicious circle, Adeola said, until the student stops coming to school at all. "They figure they might as well drop out, that they're a bad person. Suspension, it just leads to negative things."
The research concurs. The Centers for Disease Control and Prevention found that out-of-school youth are more likely to be retained a grade, drop out of school, become teen parents, and engage in delinquent behavior. A 2003 study found that school suspension is the top predictor for students who are incarcerated by ninth grade.
The Rogers Park Young Women's Action Team (YWAT) agrees with what the American Psychological Association (APA) recently found: that zero tolerance policies fail to make schools safer and that schools with high suspension rates score worse on standardized tests.
Disparities in enforcement
Just about all of the students in the Chicago youth research team are youth of color. Their informal research shows that exclusionary disciplinary policies fall disproportionately on the shoulders of minority students. Like their counterparts in other cities, they have several theories why this happens.
For one, they see it as a byproduct of the violence (perceived or real) of the neighborhoods where their schools are located. "Yeah, the violence in our community follows us into school. Yeah, there are gangs and stuff," a young activist belonging to California's "Books Not Bars" said. "But filling the school with police and metal detectors and no tolerance, in the name of preventing violence, is like saying the students are criminals in the making. Everything starts looking like a discipline issue that needs cracking down."
And once a school gets a bad reputation, it sticks—most of all to the students themselves.


Another theory focuses on the tensions that can develop between a largely white teaching staff and a student body mostly of color. Many of the suspension stories the YWAT youth have gathered involve a student who "gets into it" with a white teacher. "There's too many teachers who interpret a student's behavior as dissing them. Rather than talk about it, they just kick you out," said one junior.
Again, the national data support the young researchers' findings. Statistics collected by the U.S. Department of Education's Office of Civil Rights show that African-American and Latino students receive harsher punishments for similar misbehavior than their white peers. African-American students are nearly three times as likely to be suspended and 3.5 times as likely to be expelled as their white peers, with the numbers decreasing slightly for Latino students. Related research finds that students of color are disproportionately disciplined for "subjective" offenses (e.g., "disrespect"), while their white peers are disproportionately disciplined for "objective" offenses (e.g., smoking).

The discrepancies extend to LGBT youth and students with disabilities. The APA found that students with disabilities are disciplined at a rate roughly twice that of their non-disabled peers. A new study by Yale University researchers reports that, for similar misconduct, gay adolescents were roughly 1.25 to 3 times more likely to be sanctioned by school authorities than their straight peers, and with harsher punishments. The suspension stories gathered by YWAT also feature these historically disenfranchised groups.
Restorative justice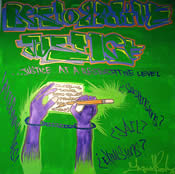 In place of exclusionary disciplinary policies, the Chicago student researchers—along with "school-to-prison pipeline" activists nationwide—offer an alternative strategy: restorative justice. In schools, restorative justice reframes infractions of the rules as harms against a community. It seeks to lessen conflict and avoid suspensions through mediation and other strategies.
The Native American "peace circle," YWAT interviewee Daniel M. explains, is one such strategy. The responsible parties, the harmed parties, and other members of the community engage in a conversation by sitting in a circle. They follow a set of rules, including speaking only when recognized and promising to be truthful. Students must identify the harm, ask others in the circle how they were impacted by it, and then come up with concrete ways for the responsible party to repair the harm.
"Peer jury" (also called youth court) is another strategy these youth favor. Peer juries typically include trained youth volunteers, hear cases of youth misconduct or minor offenses, ask questions of the referred youth, and develop an agreement with the youth. "The goal," Daniel said, "is to focus on what the student can do so it won't happen again, in the future."
These students seek disciplinary practices that teach and heal, replacing exclusion with communication. Adeola, the student who was suspended for a week after getting into a fight with a classmate, wondered why "they didn't simply put the two of us in a room, let us settle down, and then talk it out." She wished a teacher or counselor had asked them: "What are you really arguing about?Why are you fighting? Is it necessary? Is it that important?"
"If there's no communication," said Salvador S., a high school junior, "then we'll never learn what we did wrong."
Chicago's "Suspension Stories" aims to keep the communication flowing, story by story.
Note: YWAT is still collecting video and audio stories. For more information, contact chiyouthjustice@gmail.com
See also:
Zero Tolerance in Philadelphia: Denying Educational Opportunities and Creating a Pathway to Prison, The Advancement Project and Youth United for Change, January 2011. (Download PDF)
Education Interrupted: the Growing Use of Suspensions in New York City's Public Schools,New York Civil Liberties Union and the Student Safety Coalition, January 2011. (Download PDF)
Suspended Education: Urban Middle Schools in Crisis, Daniel Losen and Russell Skiba, Southern Poverty Law Center, September 2010 (Download PDF)