---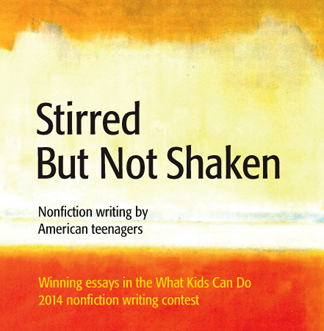 IT'S OUT! WKCD'S NEW COLLECTION OF NONFICTION WRITING BY AMERICAN TEENAGERS
NOW AVAILABLE AS A DOWNLOADABLE PDF OR HARD COVER BOOK
Last spring, WKCD invited teenagers nationwide to send us the best nonfiction essay they had written on a topic that they cared about deeply. First-place winners would receive $100, second-place winners would receive $50, and both would be included in a new WKCD publication. "We're looking for diverse voices on diverse topics: family, school, learning, relationships, race, culture, origins, religion, body image, social media, conflict, peace, change, our planet . . . . or whatever topic you choose," the contest flyer said. "We care most about fresh ideas and stories written in a strong and true voice, in or outside school. We're listening for what moves our readers and what gives them hope—that's why we call our contest Stirred but Not Shaken." We received over 200 submissions and picked 29 winning essays, from high school students nationwide, as diverse as can be. We've compiled the winning essays into a new Next Generation Press book. Click here to read more, see the list of winners, download a PDF of the resulting book or purchase a hard copy.
This short manual describes the process and questions behind WKCDís best-selling book Fires in the Bathroom. The insights in Fires in the Bathroom reflect a fundamental feature of adolescence that is curiously ignored by most current school reform efforts: the need for teenagers to enter into meaningful partnerships with adults. Increasingly, research suggests that addressing this developmental need within the school setting has significant positive effects on studentsí motivation, engagement, and academic achievement. If we seek those outcomes as an educational priority, improving communication between students and their teachers would be a good place to start. This 12-page manual offers a starting place for those interested in finding out what students have to say—an ideal project for a new school year.

A wonderful exercise for helping students introduce themselves at the beginning of the school year is to have them explore "where they're from" in poetry or prose. Taking inspiration from the classic "Where I'm From" poem by George Ella Lyon, WKCD invited students at the start of the 2012 school year to write about their origin pointsóboth geographical and metaphorical. From over 1,200 submissions, we selected 21. The students describe their surroundings from rural to urban, from first generation American to proud multi-generational American. Their imagery is complex, musical, and deeply felt. What better way to learn more about the students in your class!

In a recent Education Week commentary, Barbara Cervone and Kathleen Cushman ask: What would it take to weave social and emotional learning into the daily fabric of our nation's high schools? What distinct practices, programs, and structures help schools embed SEL into ongoing teaching and learning? How does this effort vary from school to school, in response to the conditions that make a school unique and shape its climate? Indepth examination of five diverse high schools that make SEL core provide answers to these and other questions

—

and suggest policy implications.

Some of our most popular Next Generation Press titles are now available as e-books! Several also incorporate multimedia and images, along with the original text. There are two ways to view them: through our new, free

NextGenPress app

(for iPads and iPhones) and

on the web

(with any browser). Books include both volumes of

First in the Family: Advice About College from First-Generation Students

;

Forty-Cent Tip: Stories of New York City Immigrant Workers

; and

Pass It On: Interviews by Youth with Mentors That Matter

. And do check out Kathleen Cushman's extraordinary

The Motivation Equation

(

for iPad and iPhone

;

for web

).

For ten years, WKCD has talked to thousands of high school and college students about the supports they need to succeed as first-generation college students. Our newly updated First in the Family website contains the fruits of that decade-long collaboration: essential student-to-student advice, videos, planning checklists, a complete and annotated list of resources, and more. It also includes downloadable PDFs to inform students and college advisers, with Spanish versions for parents. And we've created a free e-book version of our two best-selling books by Kathleen Cushman, in which first-generation college students advise those that follow.
POPULAR RECENT FEATURES . . .
Growing Up in San Francisco's Tenderloin District
For several months now, WKCD has been working with youth at the Tenderloin Boys & Girls Club in San Francisco to create a photo essay book about their "village," just blocks from the city's wealthy financial district. Known for its population of homeless and addicts and a history of ill-repute, the Tenderloin has also become a bustling home to immigrant families, drawn to its low rents. Since 2011, the Tenderloin Clubhouse has offered an award-winning photo voice program to its youth. In Our Village: San Francisco's Tenderloin Through the Eyes of Its Youth will present the images, voices, and perspectives from these young photo journalists, growing up in what most regard as San Francisco's most troubled neighborhood. It's a story you won't want to miss.
Choices: Essays from Incarcerated Youth
Among the submissions for our "Stirred But Not Shaken" writing contest were twelve remarkable essays from youth at the Northern Viriginia Detention Center, passed on by their English teacher, Jonathan Jelliffe. The Center has a school so that youth donít fall behind while theyíre locked up, although some of the youth arrive at as dropouts. Not surprisingly, itís a hard place to keep school. The youth, mostly male, ages 12 to 18, stay at the facility for two weeks to several months, although some remain for as long as six months. Jelliffe does all he can to bring words alive for his students, connecting them to their personal experiences with mistakes and growth.
Social and Emotional Learning: Research Highlights
For years, social science researchers have used the term "noncognitive" to distinguish emotions, beliefs, and character from content knowledge, which they called "cognitive." But a mounting body of evidence suggests the vital mutuality of academic, social, and emotional learning. Indeed, for researchers and educators who value social and emotional learning (or SEL), the noncognitive label has always been a misnomer. Why and how do social and emotional habits and skills—such as self-regulation, agency, collaborative learning, perspective-taking, persistence, and citizenship—fuel cognition and create learning that lasts?
Growth Mindset and Why It Matters
Few ideas about learning have made their way as quickly into the lexicon of educators as growth mindset. WKCD has assembled five short videos that provide a lively introduction to growth mindset and why it matters, for students as well as teachers. At the end of each video we offer suggestions for activities and assignments, for use by teachers (as part of a professional development workshop) and by students (as part of their classroom learning). We encourage you to browse through the presentation and pick those videos that work for your situation and audience—and to amend the suggested activities.
Winning Habits for School and Life
For more than 12 years, WKCD has asked middle and high school students what helps—or hinders—their efforts to do well in school (and life). We started with the premise that young people need more than academic "smarts" to prosper. They must also develop "character strengths" like determination, conscientiousness, and self-control. They need to learn how to manage stress. They need to believe that they can succeed in spite of obstacles. In this short interactive video and booklet—intended for students—we share what young people have told us and what the research says.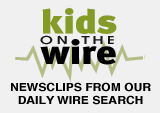 and the power of social-emotional learning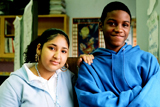 Helping your child succeed
English and Spanish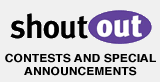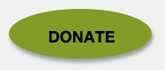 other wkcd sites
. . . research, resources & more
. . . advice about college
. . . student motivation
. . . student action research
. . . Kambi ya Simba, Tanzania
. . . by Beijing youth
special collections
Students as Allies in School
Reform
popular wkcd
publications [pdf]
A Guide to Creating Teen-
Adult Public Forums
Cultural Conversations through Creative Writing
Documenting Immigration Stories
First Ask, Then Listen: How Your
Students Can Help You Teach
Them Better
Making Writing Essential to
Teen Lives
Profiles of Politically Active Youth
Queer Youth Advice for Educators
The Schools We Need: Creating
Small High Schools That Work
for Us

have a story for wkcd?
Want to bring public attention
to your work? WKCD invites
story ideas from youth and
educators worldwide. Write to us >»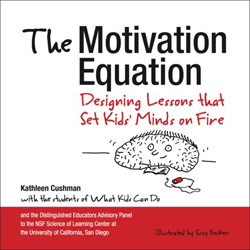 YOUTH COMMENTARY AND VISION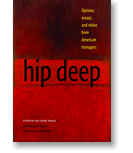 FIRST IN THE FAMILY



Preview and order from our current list of 15 titles >>
ALSO SEE OUR BEST SELLING "FIRES" SERIES