---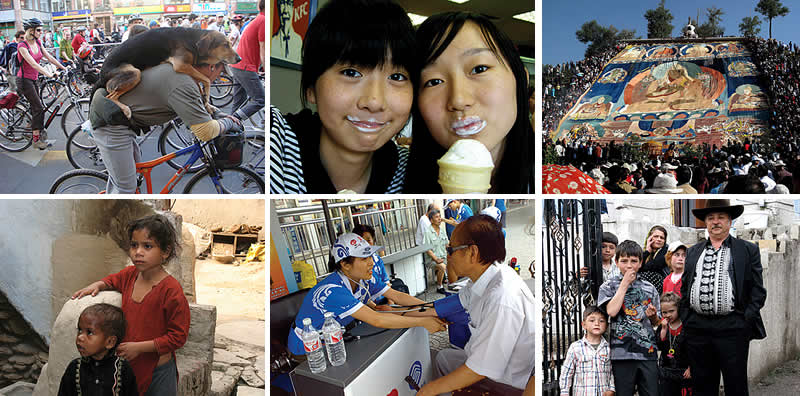 For three years, WKCD partnered with the global philanthropic initiative Adobe Youth Voices, working with students on four continents to capture the world around them through digital photography and short narratives. The partnership produced more than 50 audio slideshows, two photo essay books, a six-month blog by Beijing youth, and an international photo competition and exhibit.
Recently, we decided to develop a "mini-curriculum" for teachers that would tap this incredibly rich resource of youth photography—and make it a spark for classroom learning and discussion.
In a series of short lessons, students use the photos—culled and grouped in three collections from the over 15,000 photos in our image bank—to:
Appreciate and analyze the stories photos tell
Develop and improve observational skills
Expand cultural understanding
Hone critical thinking skills
Practice writing
The lessons are suitable for grades 5 to 12, adapted by the teacher as necessary. We also believe they offer a unique platform for language learning in ELL classrooms.
Click here to download the "Fresh Takes on a Flat World: The Stories Photos Tell" mini-curriculum
Click below for low resolution versions of the three photo collections linked to the mini- curriculum:
Click here to order a free copy of the "Fresh Takes on a Flat World" CD—which includes both the mini-curriculum and high resolution versions of the photographs, suitable for printing and using with students in class. Be sure to include your mailing address with your email.
To return to the full Adobe Youth Voices/WKCD collection, click here.